I picked Dood out of a litter of kittens offered from a local family. He and I seemed to hit it off quite well right away so, he was the chosen one to come home with me.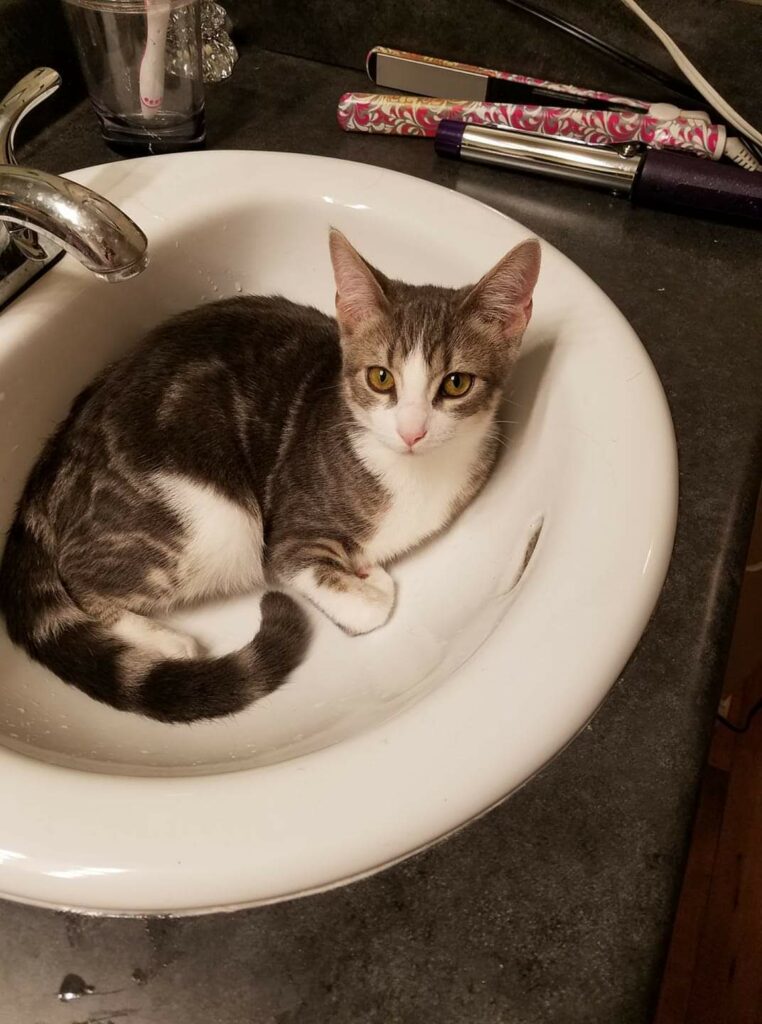 Dood is now 3 years old and has grown to become a very smart, loving and personable adult cat. He is very comfortable around other people once the initial meeting is over. He talks to me often and has an impressive vocabulary. He's very good at reminding me when dinner time is and when his dry food bowl needs attention.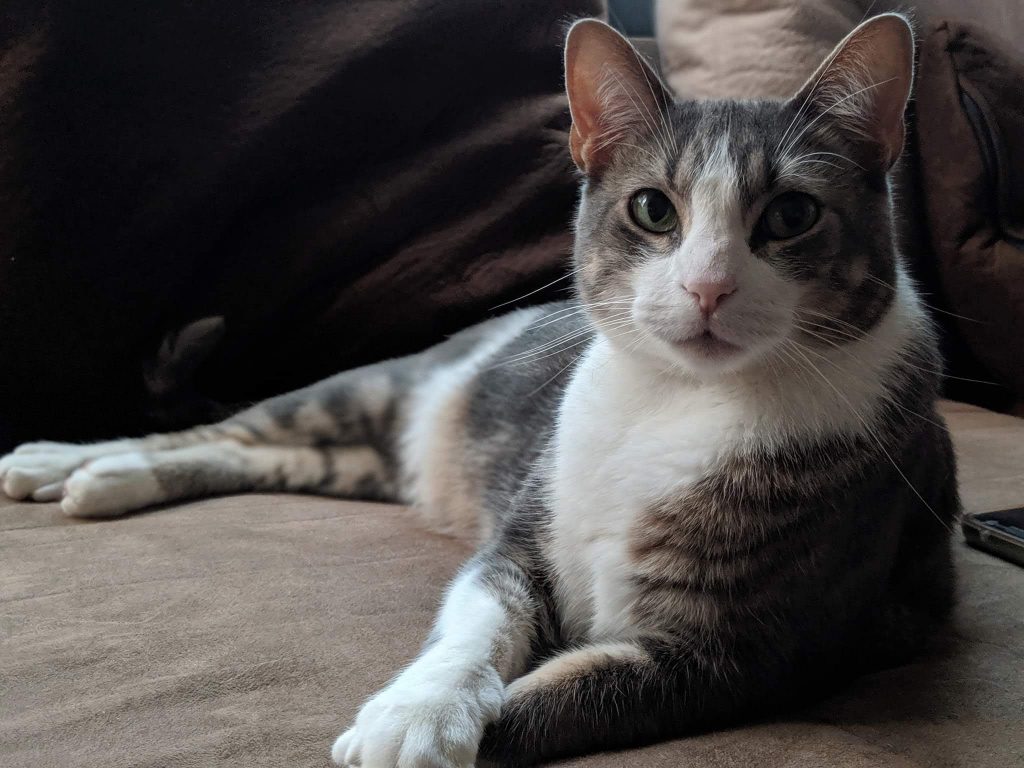 All cats do funny things and Dood is no exception.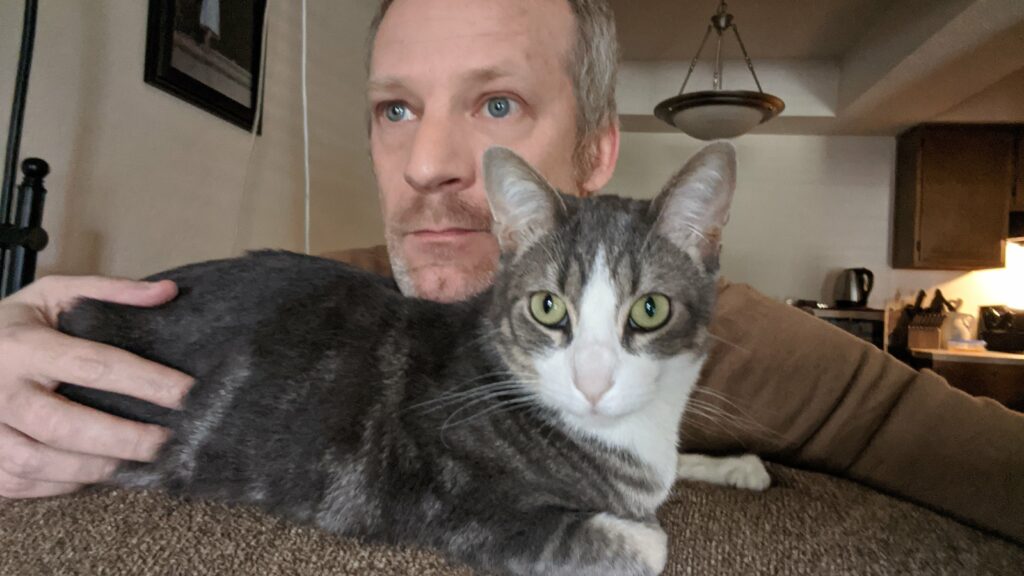 Dood and I thank you for stopping by. Cheers!